The sky tracker thingies this would emulate, in my first thought on the matter, have four lights that point the beam in a circular pattern, but do not themselves rotate, I like that, because commutaters for rotating power feeds are a pain.
It would be fun to have idependently controled automated lights, but my plan was something much dumber and simpler. (I have a friend that used to build these, it's a pain, and you can find commerial ones on ebay from time to time if you are serious about having them)
I would like to build tiny automated lights at some point, suitable for a lege mini-fig stage setup, I have no reason for doing this, it just seems interesting, and full color LEDs make a nice light source.
OK back on track, the lights I have look about like this.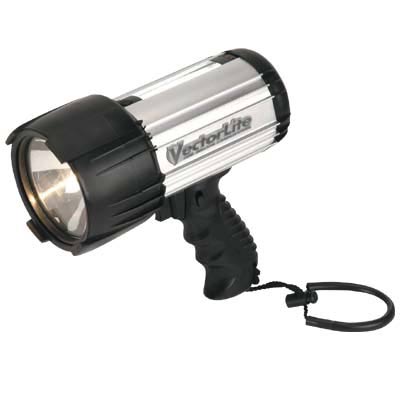 Pete