There's a horizontal mill on CL that looks great, and comes with a bunch of tooling, which is good, because it can cost more than a used mill. It's pretty affordable $550, and not too big to move with coordinated effort, about 1200 lbs I think.
http://minneapolis.craigslist.org/ank/t ... 82277.html
If anyone can contribute funds that would be great, it's not the best timing for me, but I'm will to lead the funding. We'd also need:
to get 3 Phase power running ASAP. The seller doesn't have it under power, but will guarantee it runs for a week, so we'd need to power it up right away and make sure the motor is good etc.
Having a 1 ton engine lift or similar to pick it up out of a pickup and get it onto the dock
Alternately If anyone knows if Jepsen has a forklift and could be hired for a few minutes work, that would be great too.
So if you can help fund it let me know.
If you have an engine lift we could barrow, or know where to barrow one, that would be huge.
Lastly, a show of interest would be good. It's not a huge tool that takes up a ton of space, and I think it would be very useful for numerous projects, but that's just my opinion. I'd like to hear from others. Also I won't be in Weds, so if someone can spread the word Weds Night that would be great, I know not everyone reads the forums.
I'm waiting to hear back from the seller, it could happen this week potentially if there's interest.
UPDATE - I believe this is the same model, there are much better pictures here.
http://www.lathes.co.uk/nichols/page5.html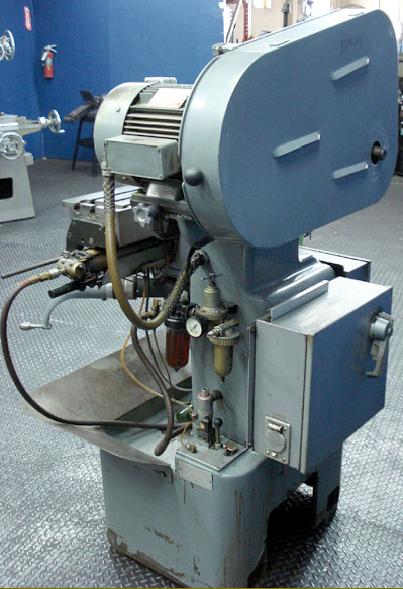 Pete