I'd like everyone that took photos during the Micro Minne Faire to include them here. I didn't get very many, but here's what I have: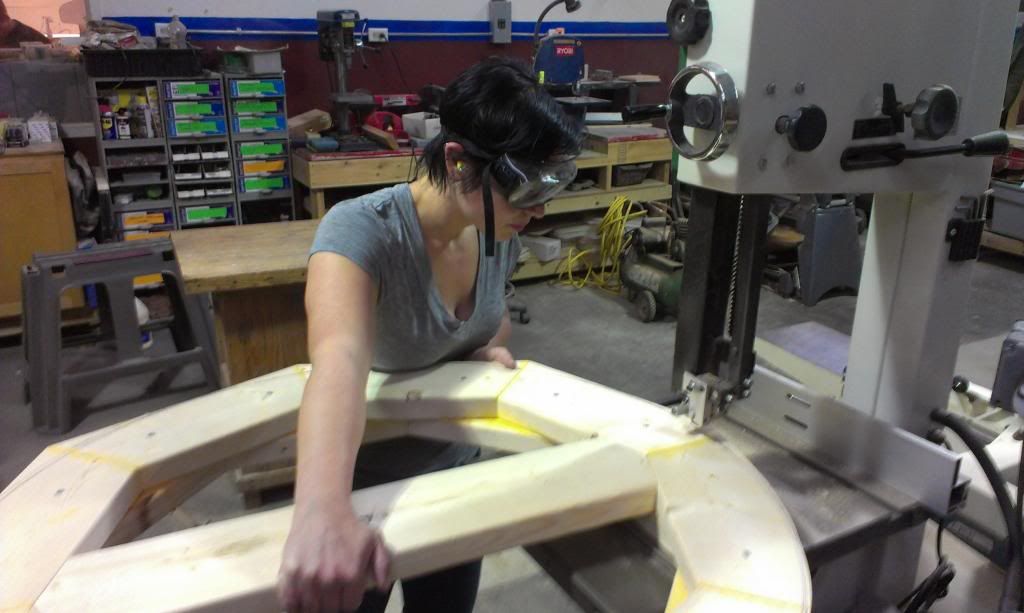 She actually builds things.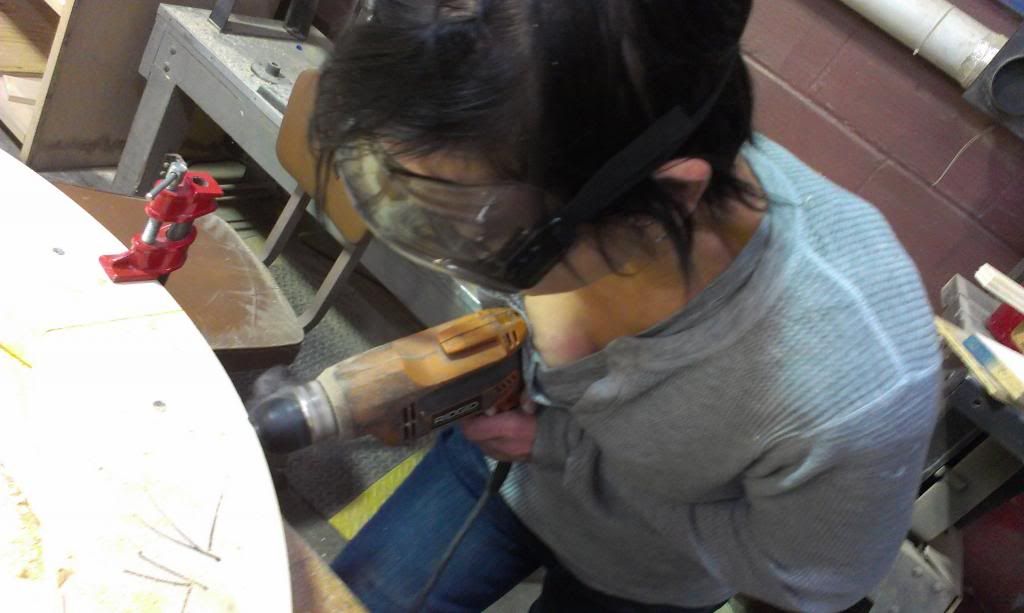 Makin' holes for the yurt crown.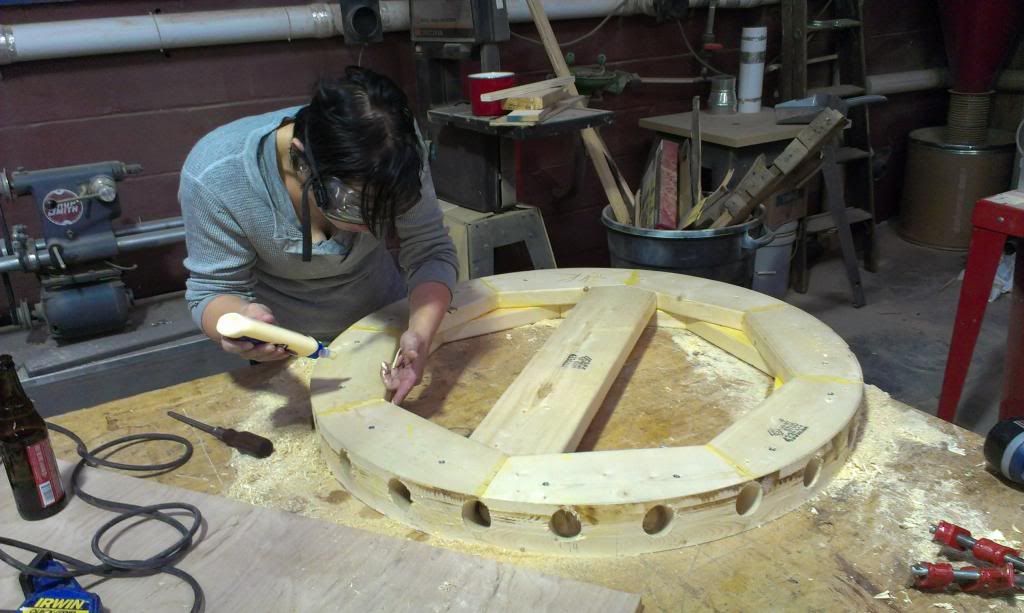 Mmmm, glue!
Test fitting the skeeball cabinet.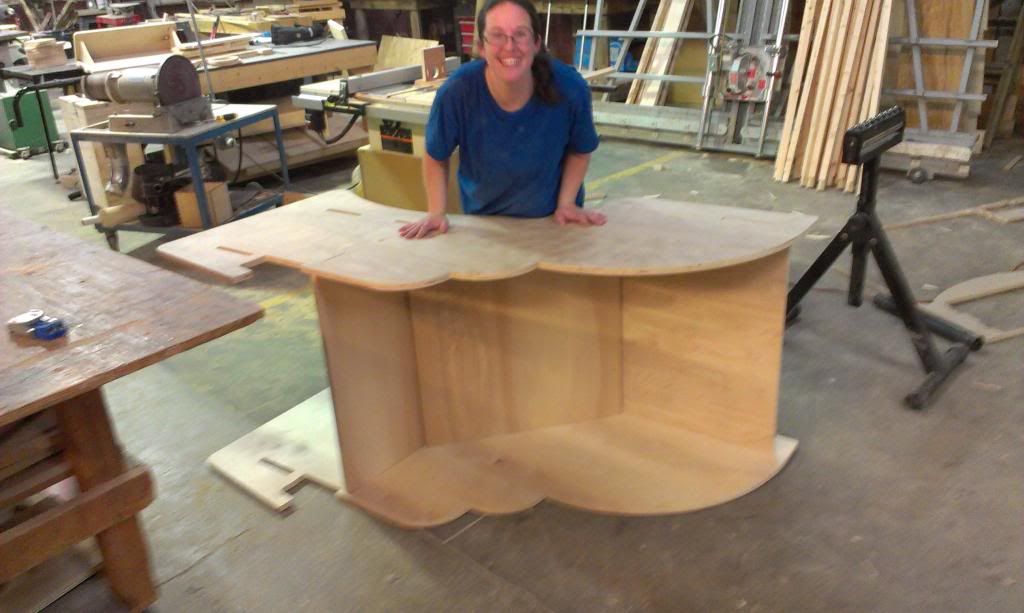 See, it fits!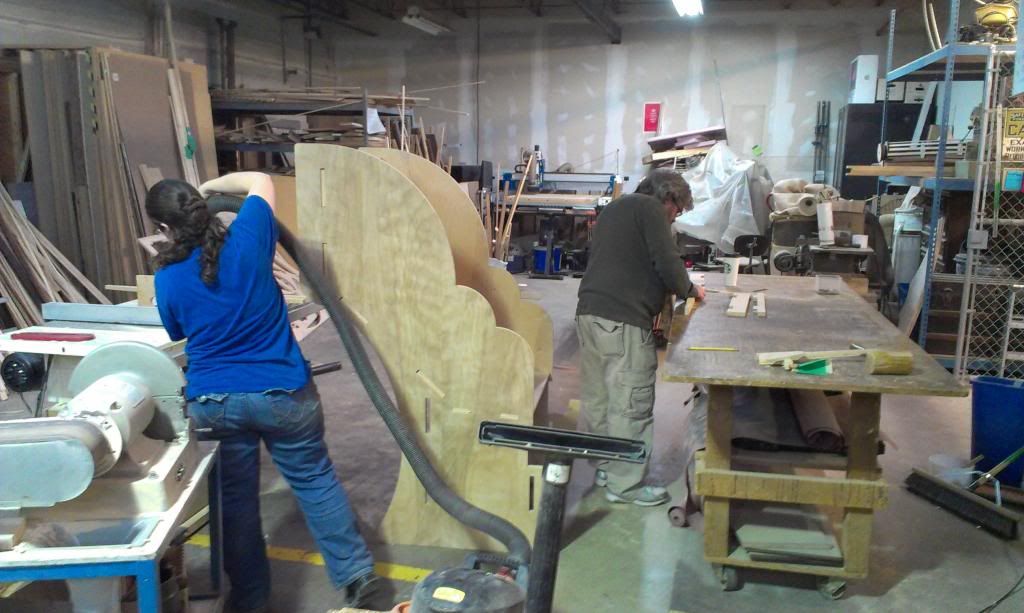 And it even stays upright! Probably taken somewhere around 4am.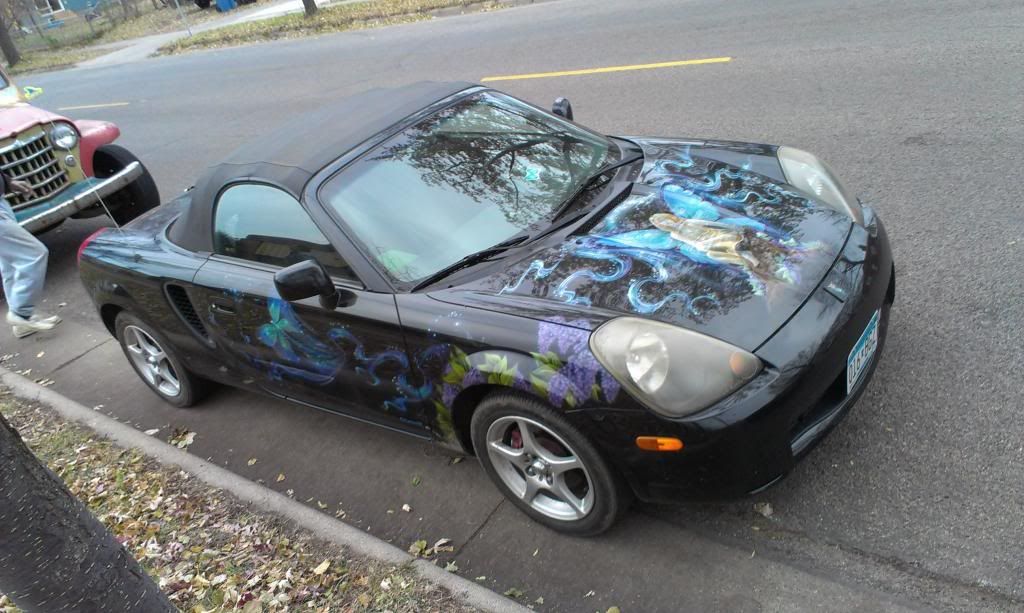 Art Cars! This one is called the Butterfly. Thanks Tom!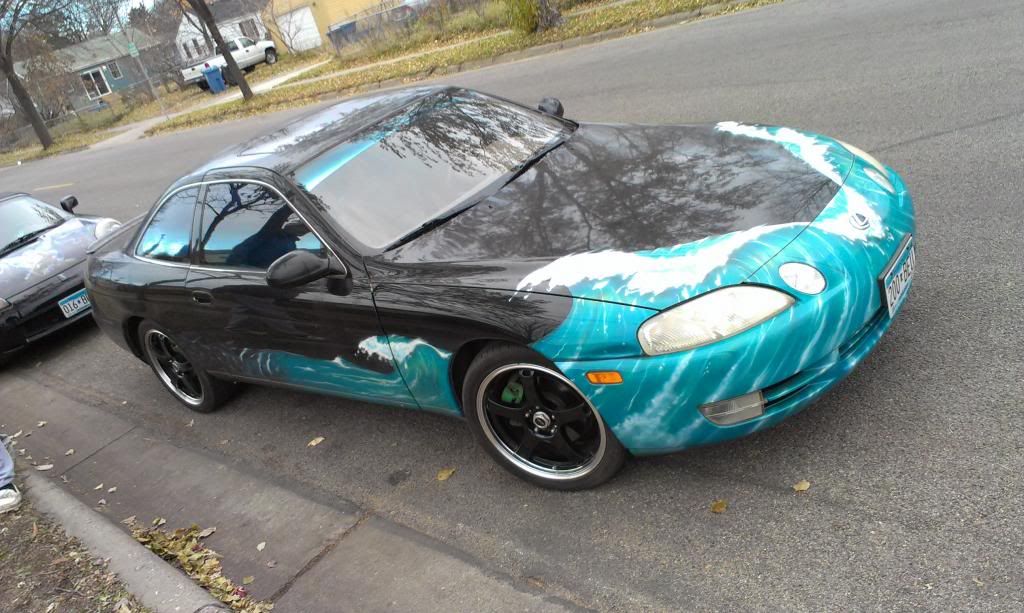 The wave car.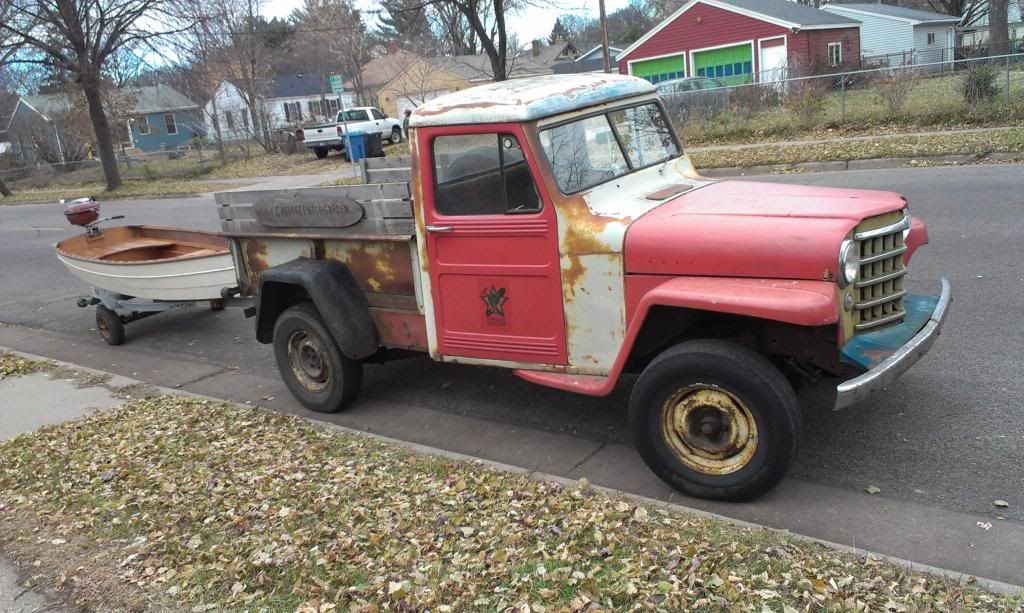 Take Dick's boat building class! Gotta love that truck, too.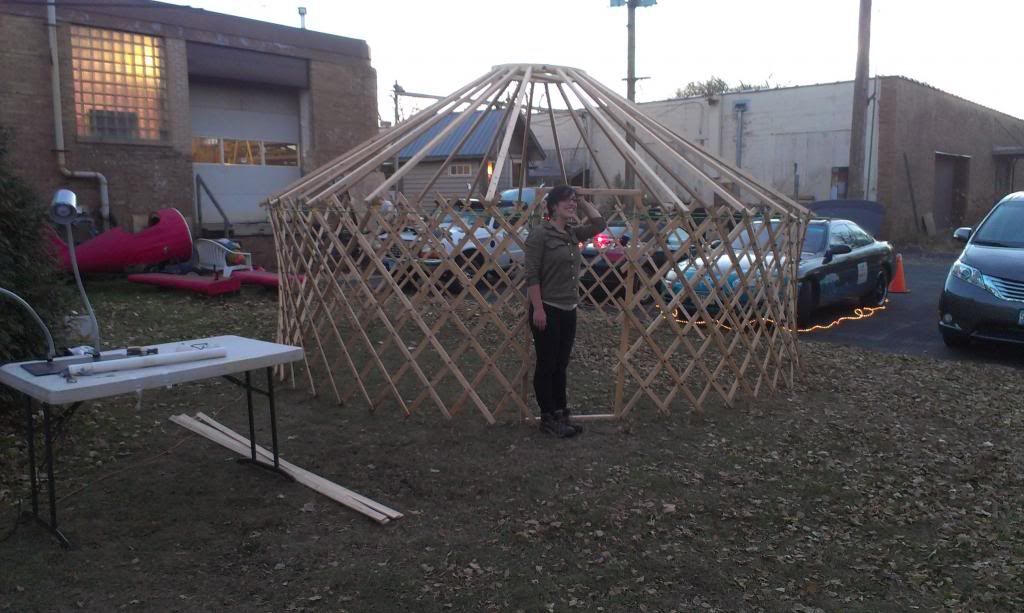 The new yurt crown and poles.