Hello,
As this is my first post, a quick introduction first. I'm a Comp Sci student at Augsburg. I'm interested in far too many things, but among them are computers/technology/astronomy/photography/cartography.
I'm currently working on a pinhole camera based on the
standard
"Quaker Oats" design.
The only difference is mine uses a 6" aluminum pipe instead (I plan on having 3/4" plywood ends), as I intend to leave the "shutter" open for up to six months at a time. Where I need some help is drilling into the aluminum-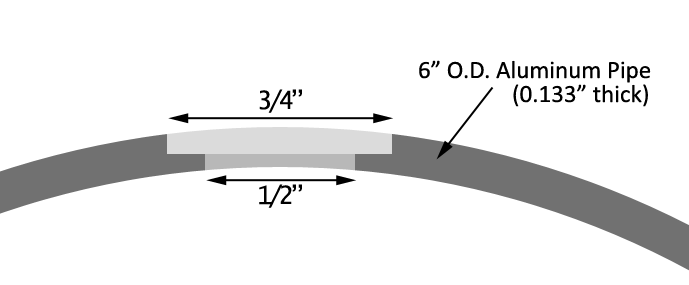 This side-view shows that I will need to use some sort of 3/4" flat-end bit to drill part-way down, and then a 1/2" bit to go all the way through. The reason for the ledge is to support the
laser-cut pinhole
I bought.
The end result will be higher resolution images like
these
.
So as I'm new here, I have a few questions:
1) Does the Hack Factory have the bits/drill press to do something like this?
2) Would anyone be interested (or willing) to help with the drilling (I imagine it'd be simple)?
Thanks in advance, and I look forward to meeting you guys.